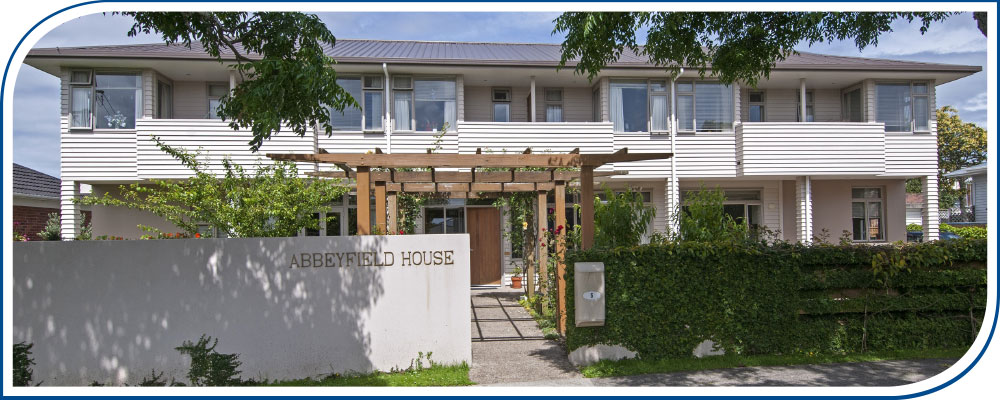 Location
6 Carrie St
Sandringham
Auckland 1025
Contact
Residents/housekeeper
Phone: 09 846 5405
Please note that if you are interested in viewing our house you must make an appointment first (see the submit enquiry form below).
About this house
The two-storey house is very accessible and suitable for wheelchair and walking frame users, with lift access to the upper floor. The 7 rooms on the ground floor have a small patio, and the 4 rooms on the upper floor have views from their balconies over the neighbourhood and towards Mt Albert.
All rooms and communal areas have underfloor and other heating and the building has modern fire safety and security systems throughout. There is a shed for mobility scooters and some on-site car parking.
The house is managed by Abbeyfield Auckland. We would like to acknowledge the significant support we have received from Auckland Council, Housing New Zealand, ASB Community Trust, Nolan Charitable Trust, Western Springs Rotary, and many others, including volunteers and past and present residents.
Find out more about this house
Please submit enquiry below…
Contact Abbeyfield Auckland
If you'd like to volunteer with us or support us, please get in touch.
Postal address: PO Box 113 224, Newmarket 1149